Call: (702) 220-8001
(or)
Walk in:
CANYON MEDICAL CENTER - URGENT CARE / PRIMARY CARE
5061 North Rainbow Blvd # 180
LAS VEGAS, NV 89130.
(OFF Free Way US 95N - Opposite Santa Fe Station Casino)

Canyon Medical Center - Urgent care clinic in Las Vegas NV, provides a very good alternative to ER for all your non-life threatening medical conditions requiring immediate care and medical attention. Services provided in our Urgent care are low cost with shortest wait time ( Immediate Care ), compared to the exorbitantly expensive cost and unacceptable extensive waiting time, provided in any of the ER in Las Vegas.
Canyon Medical Center - Primary Care and Medical Care Services will provide you with complete Medical Care, for your Health and Well being. You should make us, your Medical Home, so that your entire health is looked after and cared for. All your Primary Care and Annual Health Physical Exams will be done under one roof and your entire Health and Well Being is looked after. This will eliminate, unnecessary tests and repetition of Health Exams & Tests; done by visits to multiple doctors; which accounts for large portion of the Health Care costs wasted, as per recent Health Care researches.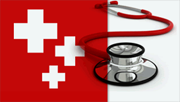 Our Urgentcare Doctors - Physicians, practicing in Las Vegas, since 2001. Canyon Medical Center - Urgent Care Doctors - Physicians accept most insurances, including medicare.
Urgent Care - Walk in Clinic accepts walk ins, to address your non-life threatening medical emergencies. We also provide Primarycare clinic services.
Canyon Medical Center - Urgentcare Clinic is located just OFF FreeWay US 95 N - opposite Santa Fe Station Casino.
,Urgent care, primary care, urgent care clinic, primary care clinic, doctors, physicians, medical center, medical clinic, emergency care, medicare doctors, medicare physicians, insurance doctors, insurance physicians, clinic, find doctor, find physician, find urgent care, find primary care, local doctor, local physician,Medicare doctor, medicare doctors, find doctors, find primary care doctor, find urgent care doctor, las vegas medicare, vegas medicare, vegas medicare physician, vegas medicare doctor, medicare physician, medicare physicians, medicare practitioner, medicare practitioners, medicare aco, vegas medicare doctors, vegas medicare doctor, find medicare doctors, medicare, vegas medicare aco, medicare aco las vegas, medicare aco doctors, medicare aco doctors las vegas, medicare, medicare doctors, vegas medicare doctors, medicare doctors las vegas, vegas physicians doctors, physicians doctors las vegas, physician doctor las vegas, find physicians doctors, find primary care doctor, find urgent care doctor